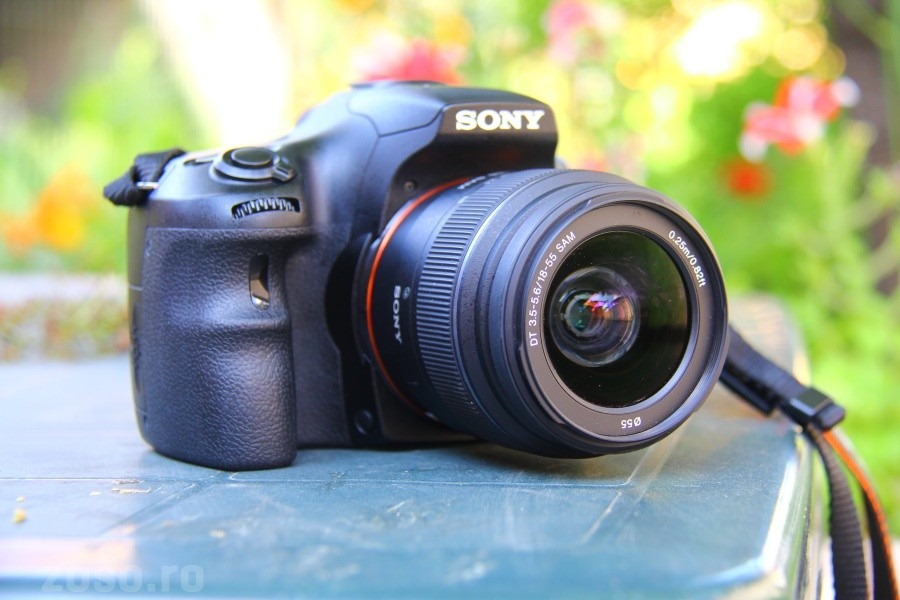 Last year, i was so impressed with the capabilities of SLT technology I sold my Canon 60D for an A57. One year later, I really can't stand it anymore.
The problems are as follow:
Noise.
I shoot a lot of pictures indoors. Family events, two grandsons playing, products. And I shoot on Auto ISO. The ISO goes without blinking at 3200. On a good day at 2000. I can't use the flash most of the times. I can't ask people to stand still. I quit shooting continuous. No good. I bought a f/1.8 lens. Same problem.
I fell out of love with the A57 when I realized that I took better pictures with the 60D and a f/3.5 lens than with it and a f/1.8 lens in the same lighting conditions.
Lens focusing sound.
Those of you who shoot video know about it, the A57 records the lens focusing over what people are saying on the video. Annoying as hell. The only solution was to buy a microphone, making me look like the guy in the No Idea clip.
Poor viewfinder.
I am comparing the electronic viewfinder with the old fashion one. I do appreciate the fact that I can see the picture before I take it, but the quality of it sucks.
Useless functionalities.
Portrait framing? Never used it. No option for setting the top value of Auto ISO? Nope! Fully articulated screen? Yes, but useless on a tripod (the problem has not been corrected on the A58). Clear Image Zoom? So much noise the picture is ruined. Stupid video resolution when recording in MP4? Yes!
I loved the A57. Outdoors is a monster machine, but as soon as it gets a little dark it goes bananas. And I know why: only 75% of the light reaches the sensor, because of that traslucent mirror. Well, sorry, the noise is killing me.