Three years ago, on the "How To Web" conference website, Raluca Georgescu, a former secretary and beauty editor for a local women's' site, was presented as the creator of "one of the most important local entertainment websites", an obvious lie to anyone who knew the Romanian internet.
After I published that on my blog, they changed it, but Raluca Georgescu did not stop. She somehow managed to become the country manager for the Allegro Group in 2011, which owns two big sites in Romania: mercador.ro, biggest ads website, and autovit.ro, automobile sales website, among others. She was fired after two years, and the sites are run now locally, the management reporting to a Poland manager of Allegro.
Now, according to an article in a local business website, Raluca Georgescu is the creator of Mercador.ro (screenshot here), a website Allegro brought to Romania as a copy of their similar websites in Europe, after it failed to buy okazii.ro from NCH Group.
I don't know if the editor was a little too zealous and made a mistake not realizing the gravity of the error he was making, but not responding after 6 days and not asking the removal of the title is what some individuals do here. They brag with titles and projects that are not theirs, because who's going to know and care?
Oh, did I mention that the article states she is the creator of the service autohop.ro, an international startup founded by Istvan Haidekker and Balasz Haidekker? Yea…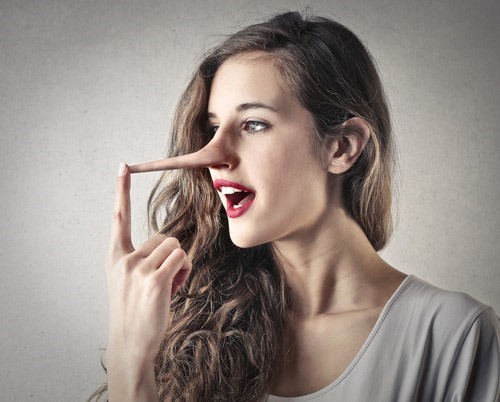 "liar" via shutterstock